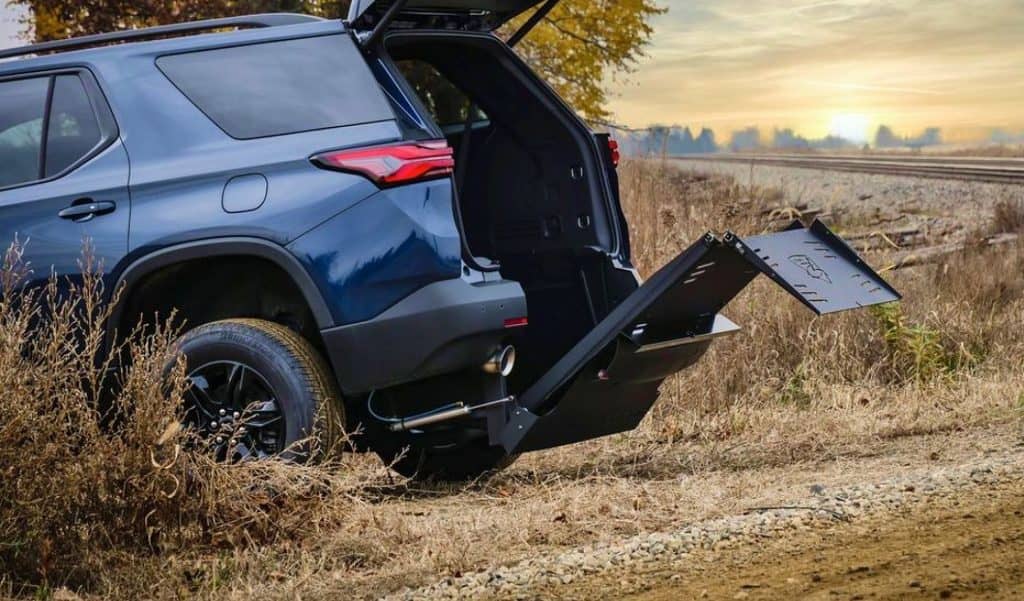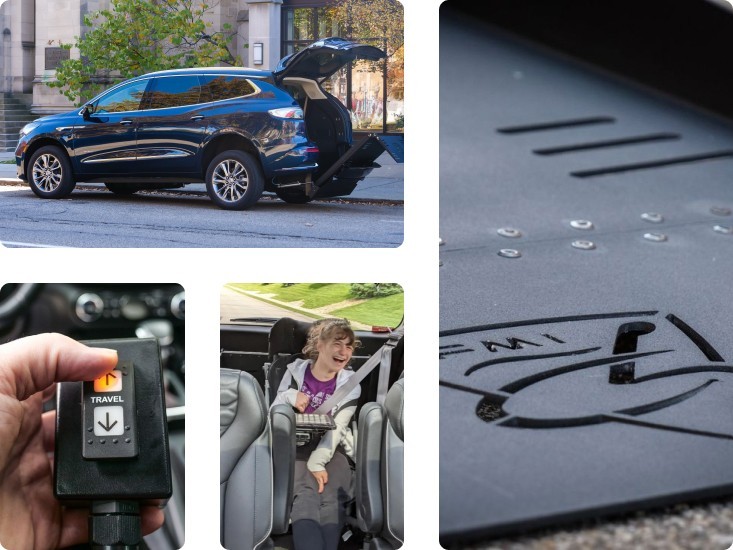 Rear Entry Wheelchair Vans & SUV's
We believe you should be able to go anywhere and park wherever you'd like.
We are pioneers and leaders in rear entry design and the only retail manufacturer.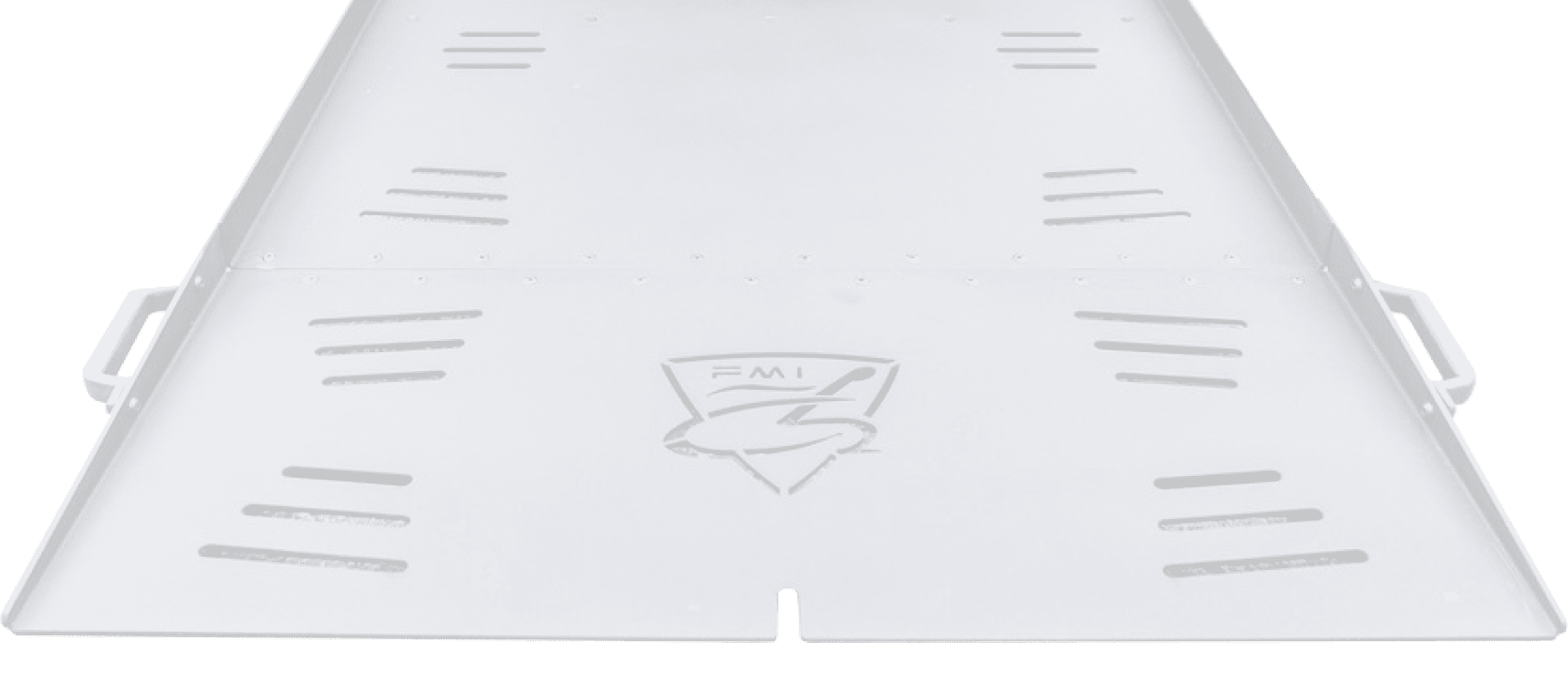 Why Choose Rear Entry?
The only retail manufacturer specializing in building rear entry handicap vehicles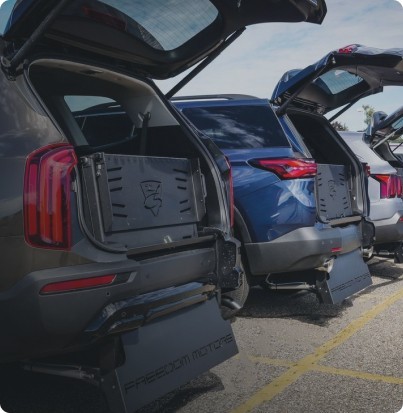 Park Anywhere
Rear Entry means no more getting blocked in or having to wait for an oversized handicap space to open.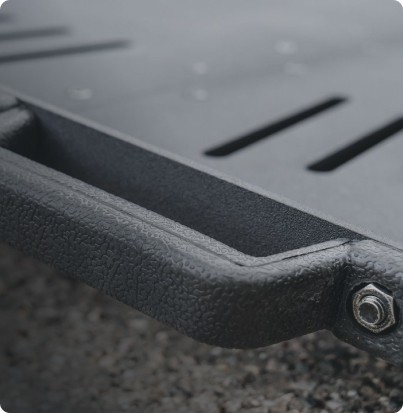 Major Construction Advantages
Unlike side entry vehicle's, our main frame, A/C lines and ABS lines are not cut during construction, keeping the vehicles integrity.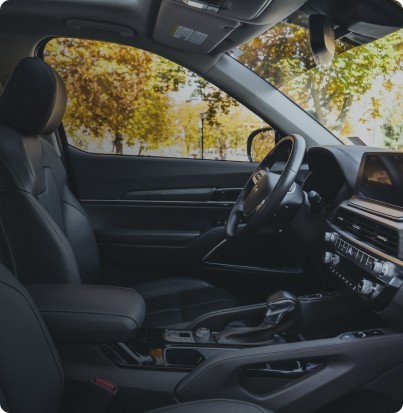 Quiet and Smooth Drive
Our competitors lower the engine and transmission, raise the suspension 8", and add steering wheel extenders. We don't and you can feel the difference.
Find the Perfect Rear Entry Vehicle
Freedom Motors Build Advantages
Far more durable, no service needed, more reliable, set it and forget it
Manually override hydraulics easily, a tough task when an electric ramp loses power
We automate with a hydraulic lift gate for free on vehicles that aren't automatic
Peace of mind with the industry's largest 48″ super-wide ramps
Engineered with durability and precision to support over 800 pounds
Built in house and powder coated, our ramps are not just the biggest but built to last
Nearly unlimited custom seating arrangements available for your needs
Choose from dozens of materials and configurations depending on your wheelchair
Seating arrangements to accommodate any number of passengers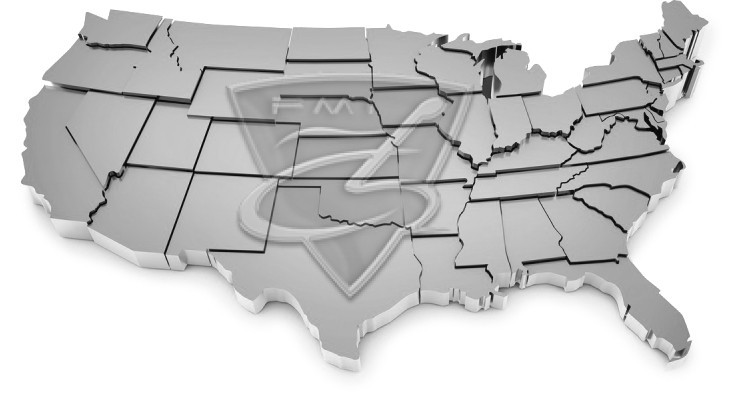 We've got your service covered.
Our "open-sourced" service means you can choose your favorite local mechanic or find one while traveling and it's always covered.
Safety is a top priority
Freedom Motors builds the safest wheelchair accessible vehicles in the industry. Period.
FMI has never failed a crash test
Every vehicle has been built to the highest quality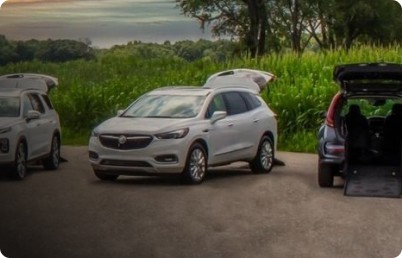 Fuel tank
Located under the passenger/driver, which is the safest spot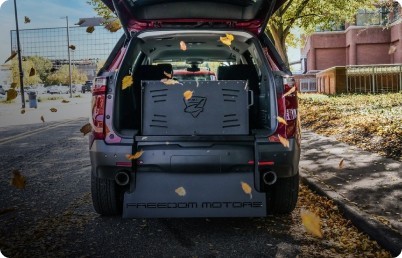 Vehicle Structure
FMI mainframes are not cut and stay structurally in-tact to retain OEM integrity
Maintains OEM safety
All of our construction advantages equate to a vehicle that maintains OEM safety integrity
You're in Good Company
Since 1987 Freedom Motors USA makes your wheelchair accessible vehicle ingenuity.
We offer the largest and most reliable collection
of wheelchair and handicap accessible vehicles