What's Happening to These Honda Wheelchair Vehicles?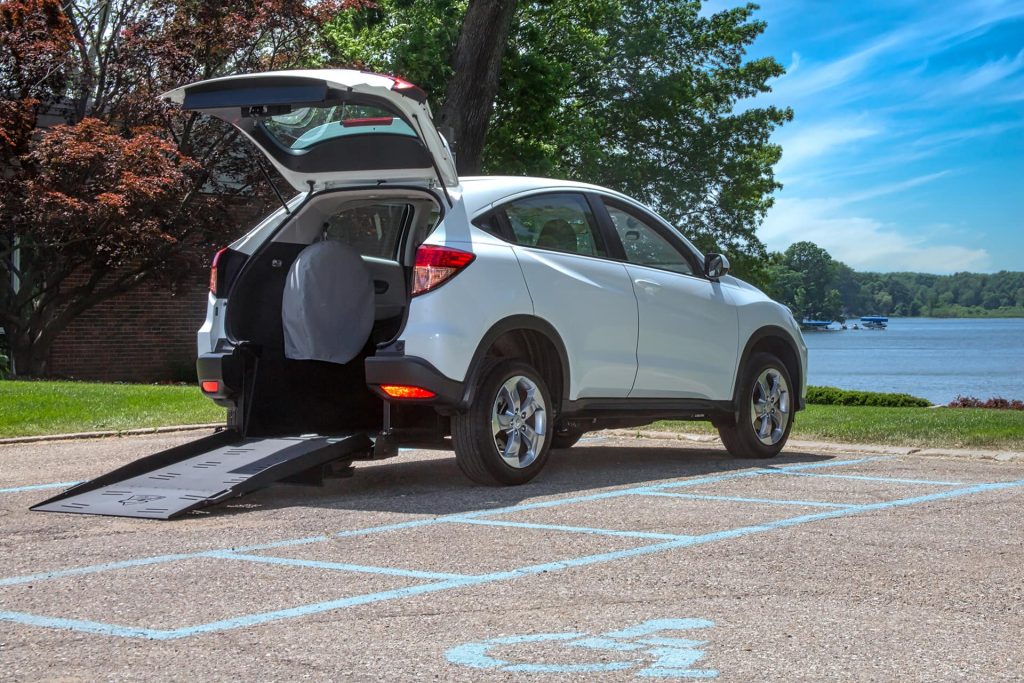 A few years ago, Honda vehicles were a popular choice for wheelchair accessible vehicles.
Those who keep tabs on the wheelchair accessible vehicle industry may have noticed that there haven't been many Honda conversions on the market as of late.
There are a few reasons for this that vary from model to model. The Honda Element was a popular wheelchair conversion because of its compact size, but it was discontinued by Honda in 2011.
Two other popular Honda models, the Honda Odyssey and the Honda Pilot, have undergone changes that have made them unfit for wheelchair conversions.
All of this means it's getting harder and harder to find a wheelchair accessible Honda vehicle for sale. While this news may disappoint those who were looking for one, there are other options available on the market today that are just as good, if not better. Let's take a look at some possible alternatives that are popular today.
Alternatives for the Honda Element, Odyssey and Pilot
The Honda Element – Compact and Independent Alternatives
The Honda Element was only on the market for a couple of years, but it developed a devoted following. For good reason, too — the Element was way ahead of its time. Its compact profile makes for easy driving in crowded urban areas without sacrificing interior cargo space, and when fitted with a side-entry ramp the Element was great for those looking to drive from a wheelchair.
Even though it was discontinued in 2011, the Element seems to have laid a blueprint for future Honda designs. The Honda HR-V follows all the same principles that the Element laid out — compact size, bigger-on-the-inside cargo space, fuel efficiency — while delivering a new, sporty exterior. The rear-entry Honda HR-V conversion is a great option for those driving in the city, and makes parking a breeze.
For those who would like the ability to drive from their wheelchair, the Kia Soul provides a close alternative. A rear-entry ramp makes it easy to park in crowded parking lots, with no need for a handicap designated parking space. A power transfer seat allows wheelchair users to transfer themselves into and drive from the OEM driver's seat.
Read More:

3 Options for Wheelchair Users Who Drive
The Honda Odyssey – Alternative Full-Featured Vans
For years, the Honda Odyssey was a popular van for wheelchair conversions. With a side-entry ramp and the ability to drive from a wheelchair, the Odyssey filled a niche that many other vans could not.
As both side-entry and Honda conversions have become less common over the years, converted Odysseys are becoming harder to find. Luckily, those looking for a fully-featured minivan conversion still have other handicap vehicles for sale to them.
The 2021 Toyota Sienna Hybrid is the only wheelchair accessible hybrid vehicle on the market. With an average of 36 mpg and a fully redesigned exterior and interior, it's definitely worth a look.
For wheelchair users who are interested in driving, model year 2020 and older Toyota Siennas can be fitted with a power transfer seat. This setup provides the best of both worlds — the ease of use of a rear-entry conversion, with the ability to drive from the vehicle's OEM captain chair with or without modified hand controls.
The Honda Pilot – Other Accessible Premium SUVs
The Honda Pilot is a fully-featured, full-sized SUV that saw some popularity as a side-entry wheelchair conversion. Freedom Motors USA no longer manufactures Honda Pilot conversions, but there are several other options available.
The Kia Telluride emulates the Honda Pilot in terms of pricing, features, and size. The Telluride comes available as an automatic or manual rear-entry conversion, which makes parking easy even in crowded parking lots.
Being introduced to the market in 2019, the Kia Telluride has already made big waves in the SUV market, earning multiple awards and lots of praise. If you haven't checked it out already, you should definitely give it a look.
Read More:
About Freedom Motors USA Wheelchair Accessible Vehicles
Why buy your wheelchair accessible vehicle from Freedom Motors USA? It's simple. Freedom Motors is family-owned and has been creating accessible vehicle conversions since 1987, making us one of the first companies in the industry. We have experience getting our customers what they need.
Don't know where to start?

Our team of Mobility Specialists will work with you to help find the vehicle that best suits your needs.

Shop from Home –

Freedom Motors will come to you anywhere in the country

to provide a demonstration

of any of our wheelchair conversions.

Exclusive Stock –

Shop our expansive list of

Wheelchair Accessible SUVs

that you won't find anywhere else in the mobility industry, including the Buick Enclave, Chevrolet Traverse, Kia Sorento, Kia Soul, Kia Telluride and Honda HR-V.

Hybrid Vehicles –

Check out the industry's first

Toyota Sienna Hybrid Wheelchair Van

wheelchair-accessible conversion, with a no-charge hybrid drivetrain making it the most efficient wheelchair van on the market.

Premium Features –

Freedom Motors conversions offer top-of-the-line features, like the automatic rear-entry ramp or our full and half-cut options that allow for more passenger seating options.

Superwide Ramps –

Freedom Motors offers the widest ramps in the industry that you won't find anywhere else, including the

Superwide 40" Dodge Grand Caravan

and the

Superwide 48" Toyota Sienna

.

Dedicated to Keeping You Moving –

Contact us today

and we'll work with you to find the right vehicle for you.