"Discover unbeatable value, versatility, and flexibility – the best choice in the U.S. today!"
Can accommodate 2 wheelchairs. It can fit 2 passengers AND a stretcher cot.
It can also comfortably and spaciously seat 6 adult passengers
No other minivan can fit two wheelchairs and/or a stretcher
4 adults PLUS a wheelchair
2 adults PLUS 2 wheelchairs
4 adults PLUS a stretcher cot
Two steps and two seconds. A simple "click and turn" is all it takes!
No more getting on your knees, under seats, heavy lifting or complicated moves
The Versa Van seating creates a professional look that is the new industry standard.
The sleek look and style of the seats look and feel like original OEM seats
The seats can pivot to allow entry from the curb directly into the seat
These seats can essentially function as transfer seats both inside and outside the vehicle.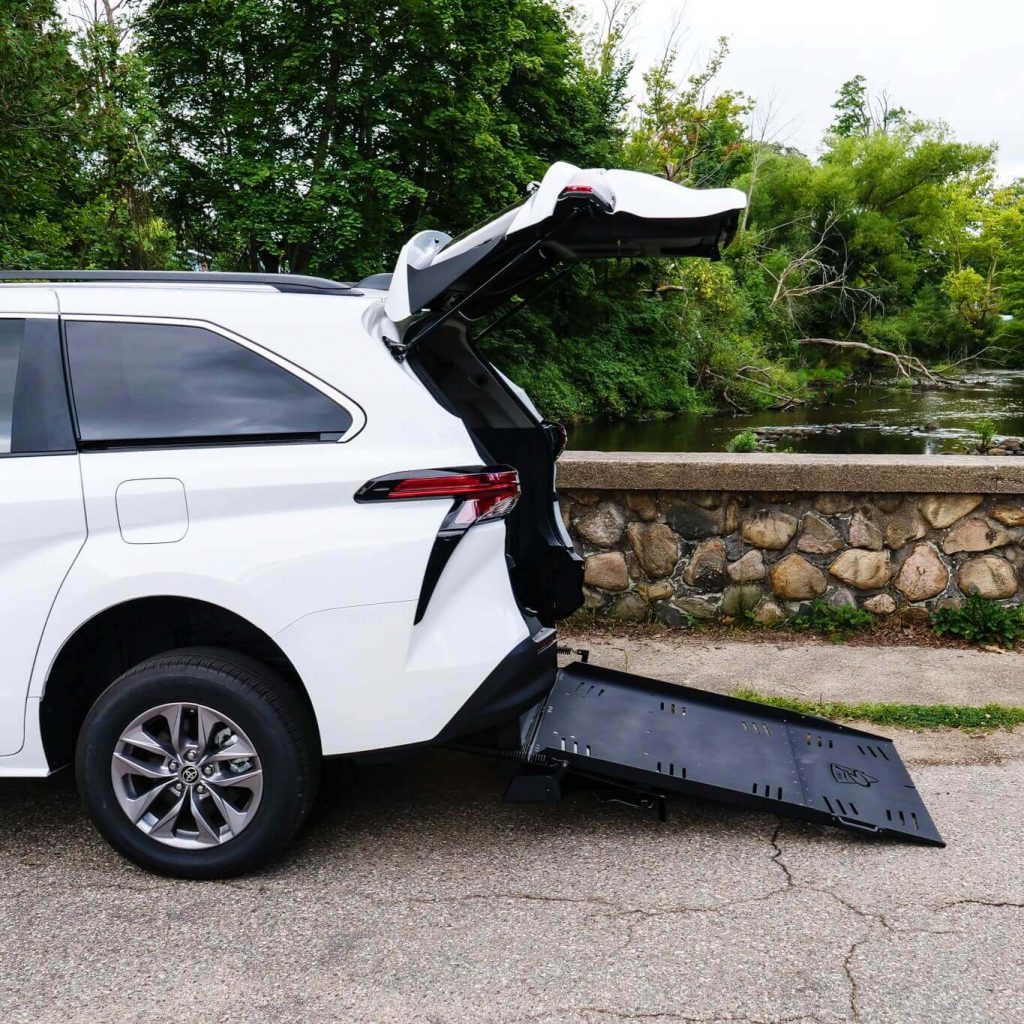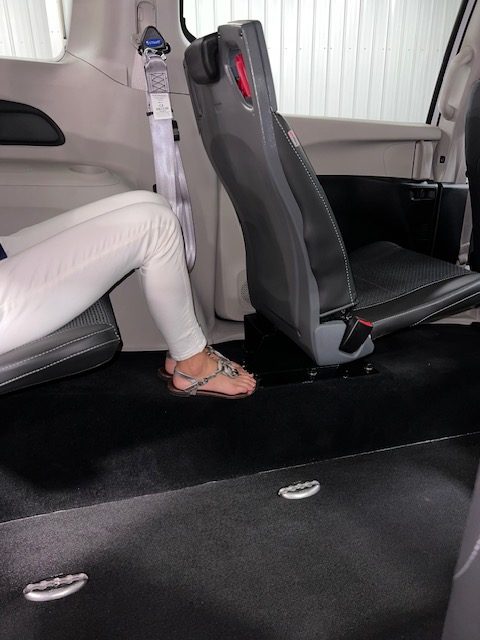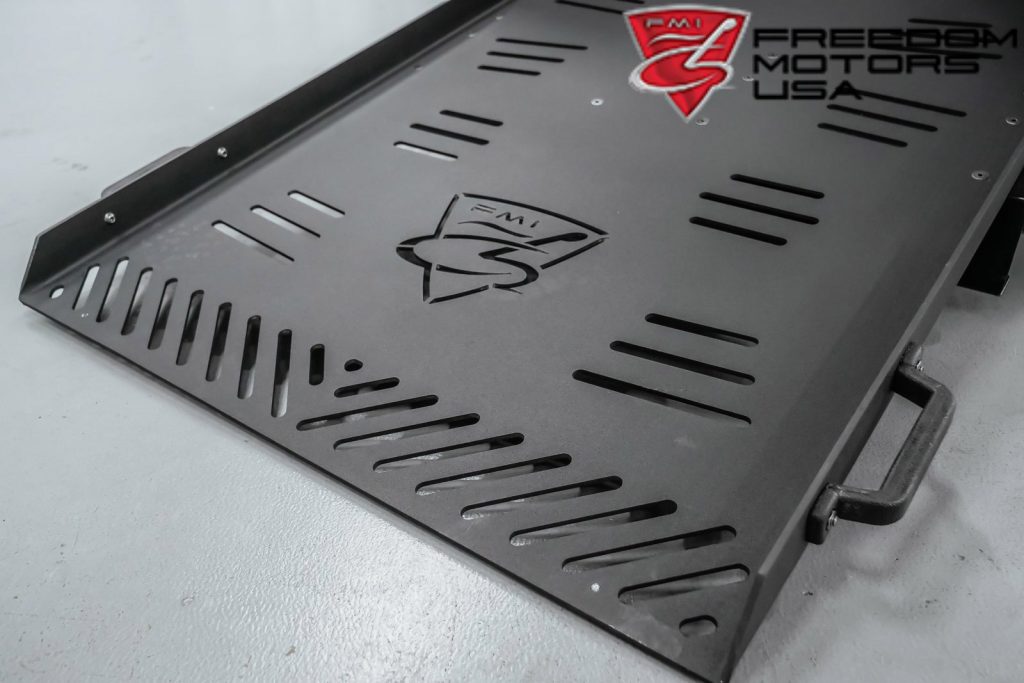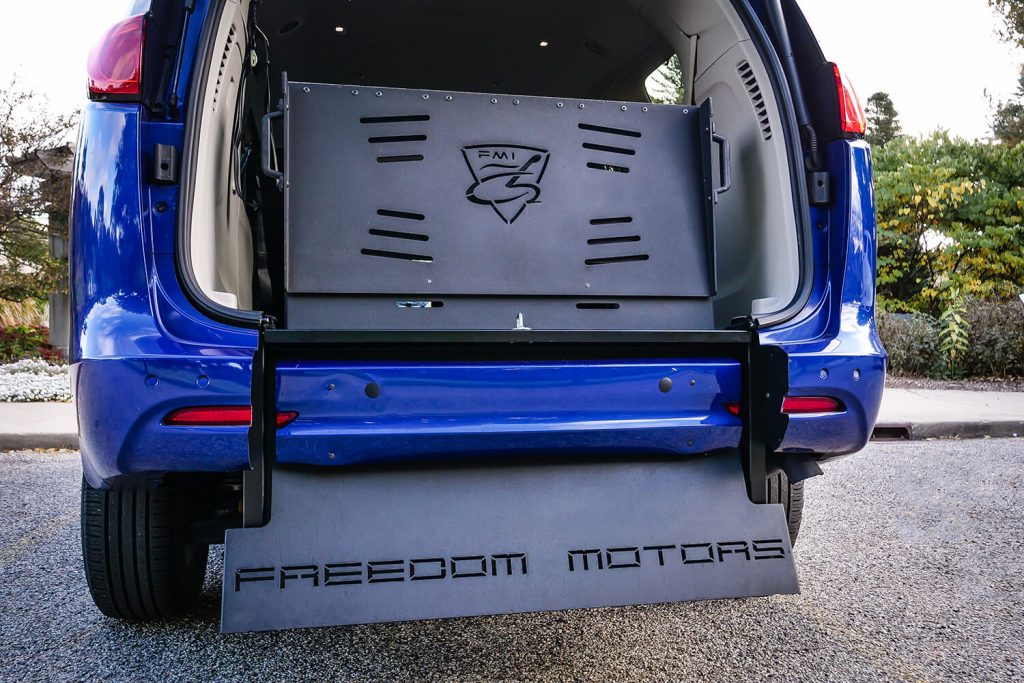 The Right Fit For Your Business
Board and Disembark your clients in the most comfortable way for both
Can withstand up to 800 lbs
Super durable heavy-duty powder coating paint
Place the front two wheels in the antler, use the rail to secure the stretcher and your patient is ready to ride safely.
Removing the antler and rail securement system is easy and allows for:
up to two wheelchair passengers and
five ambulatory passengers in mixed configurations.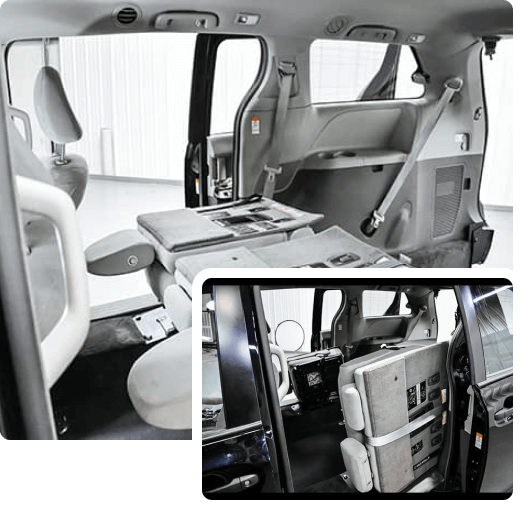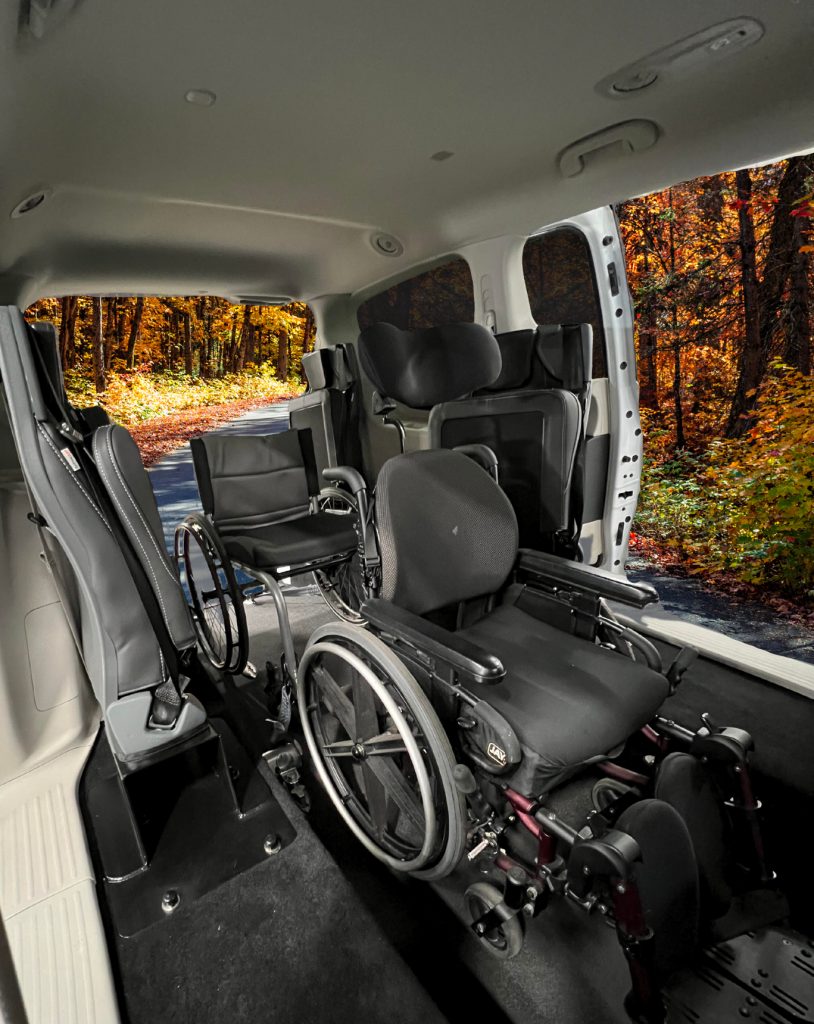 Powerful Alone. Better Together. Redefining Minivan Excellence!
Unparalleled Flexibility in Seating: Dive into the most innovative seating arrangement in minivan history! House not one, but two wheelchairs effortlessly. Want to fit 2 passengers AND a stretcher cot? Done. Lounge spaciously with 6 adult passengers – a feature no other minivan boasts! Customize Your Experience: Your choices are limitless. Here are just a couple of them: Room for 4 adults PLUS a wheelchair? Check. Or perhaps, 4 adults PLUS a stretcher cot? Absolutely! Unprecedented User-Friendliness: Say goodbye to tedious setups! Get set in merely two easy steps and two swift seconds. Experience the magic of a simple "click and turn" – it's that simple! Showcasing Professional Aesthetics: The Versa-Van doesn't just perform, it wows! Crafted for the modern professional, its seating sets a contemporary industry benchmark. Flaunt the sleekness and sophistication of seats that are every bit OEM in look and feel. Empowering Curb Loading for Semi-Ambulatory Passengers: Make every entry and exit an absolute breeze! Our unique seats pivot for direct entry from the curb. They double up as transfer seats both inside and outside the vehicle, truly revolutionizing accessibility. The Versa-Van isn't just a minivan. It's a statement in innovation, versatility, and design. Dive into the future of travel!
Why Choose Freedom Motors?
The only retail manufacturer building rear entry handicap vehicles for you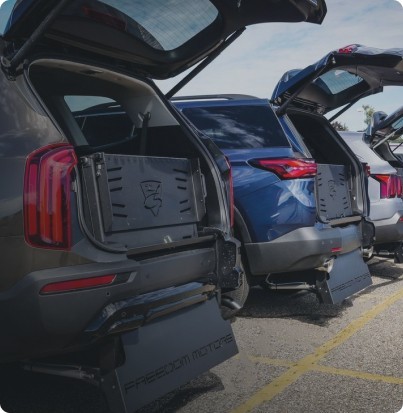 Park Anywhere
Never get blocked in again. With our rear-entry vehicles you can drive and park anywhere.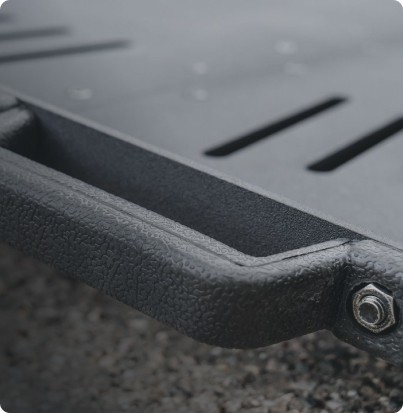 Major Construction Advantages
We don't cut the vehicle mainframe. We only use hydraulics in our ramp systems. We don't lower the engine, transmission or steering. Our vehicles drive like the OEM intended.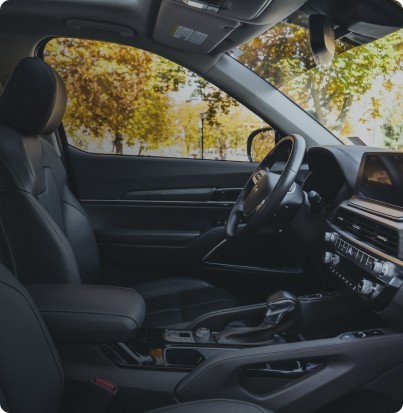 Quiet and Smooth Drive
The only retail manufacturer building rear entry handicap vehicles for you The only retail manufacturer building rear entry handicap vehicles for you
Enhanced Safety Through Precision Engineering
FMI Handicap Vehicles Build Advantages
One of the lowest TCO (total cost of ownership) of any handicap-accessible taxi or fleet vehicle.
Maximize profits per trip with less downtime
 Easiest wheelchair passenger restraint system available.
Wheelchair taxi and rideshare conversions with ramp widths varying from 34

″

 up to 48

″

 in stock and ready to roll.
All FMI commercial fleet vehicles meet or exceed ADA / FMVSS Compliant.
We offer the largest and most reliable collection
of wheelchair and handicap accessible vehicles
Commercial Wheelchair Vehicles
Freedom Motors USA
Freedom Motors USA is proud to offer a selection of rear-entry wheelchair vans built to withstand the wear and tear of daily use for commercial businesses. They're the top choice for paratransit transport, non-emergency medical transportation, and caregiving facilities because of their versatility, mobility, durability, and low operating cost.
We understand that manual and automatic wheelchairs come in various types, shapes and dimensions, so we cater to all wheelchair builds to grant your company a competitive advantage. Whether you work in the caregiving industry, nursing home industry, or provide your employees with company-owned vehicles, we have a wheelchair transport van for sale  for your applications.
Your daily operations are unique. Freedom Motors USA offers a vast collection of vehicles to help you fulfill your needs, including wheelchair-accessible taxis, vans with stretcher mounts, and paratransit vans. We'll help you find the best new and used commercial wheelchair transport van and vehicle to suit your budget.
Freedom Motors USA converts many of our wheelchair-accessible taxis for sale with the widest ramp available. The Superwide ramp helps our builds exceed the expectations and standards outlined in the Americans with Disabilities Act (ADA). What's more, we use precision engineering to enhance your passengers' safety.
Freedom Motors USA is a wheelchair taxi manufacturer that incorporates corrosion-resistant, high-strength structural grade aluminum ramps for your busiest days on the road. Equip your team with wheelchair-accessible taxis from automakers you associate with reliability. Some of our best-selling options include Toyota Sienna and Chrysler Pacifica models.
Freedom Motors is proud to offer the widest ramps in the industry, including our Superwide 48" Toyota Sienna and 38″ Chrysler Pacifica. Wide ramps are a great fit for NEMT vehicles as they allow for various wheelchair sizes and easily accommodate stretchers and gurneys.
Our team has crash-tested our non-emergency medical transport (NEMT) vehicles and ensure they comply with ADA regulations. Vehicles that include stretcher mount customizations have a unique design and equipment that allows patients to stay horizontal and secure. Adapt to non-emergency situations quickly while keeping patient comfort levels in mind with a wheelchair transport van.
The professionals at Freedom Motors USA recognize that every day on the job is distinct from the last. For the safety of you and your employees, our NEMT and paratransit vans minimize the need for manual lifting. Check out the details below for a closer look at wheelchair transport van specifications:
Popular Commercial Wheelchair Accessible Vehicles
Freedom Motors offers a large variety of wheelchair accessible vehicles for the commercial market. Depending on its use, consider a full cut or half cut interior plus other custom options.
Here is a list of some of our most popular models that are designed for paratransit, non-emergency medical transportation, taxis, and Uber/Lyft applications:
Toyota Sienna
Toyota Sienna Hybrid
Chrysler Voyager
Chrysler Pacifica
There are additional SUV models available for wheelchair taxi and Uber/Lyft including:
Chevrolet Traverse with full or half cut conversions
Versatile Stretcher Securement System
Our stretcher vans come equipped with an antler and rail securement system that makes loading and unloading easy. Simply secure the front wheels of the stretcher in the antler and lock the stretcher in place with the rail.
If you need to transport one or two wheelchair passengers instead of a stretcher, simply remove the antler and rail from the floor mounts and use the provided restraints to secure the wheelchairs.
ADA Requirements for All Commercial Wheelchair Vans
Taxi and paratransit wheelchair van transport conversions must abide by a series of guidelines outlined by the ADA to qualify as commercial wheelchair vehicles. Wheelchair van transport requirements can differ between states, but there are a few standard rules wheelchair vehicle manufacturers have to follow nationwide.
Freedom Motors USA keeps your business ADA-compliant by designing commercial wheelchair vans according to these ADA parameters:
Vehicle conversions must have at least a 56-inch door opening height.
All wheelchair ramps must be at least 30 inches wide.
Gear shifters must have a lock to prevent parking accidents.
Commercial wheelchair vans have to feature at least four tie-downs, plus lap and shoulder belts.
The vehicle's cabin must have lighting.
Common ADA Requirements That Vary Across States
Freedom Motors USA allows you to test-drive and purchase our commercial wheelchair vans for sale from anywhere in the country. We're aware of the latest legislation relating to ADA compliance in your area, so we can steer you in the right direction toward a vehicle that ensures you're up to local codes. Some ADA rules that vary between states involve:
Tire treading depths and patterns
Exterior light functionality
Exhaust system layouts
Vehicle maintenance inspections
Quality, Dependability and Affordability
Freedom Motors USA experts introduce you to commercial wheelchair vehicles engineered to last for years to come. Our team prioritizes your employees' and passengers' safety by only converting highly rated vehicles. Customize new releases from Toyota, Chrysler, Chevrolet and other world-class manufacturers. You may also opt for a pre-owned model showcasing all-new wheelchair ramp technology for exceptional cost savings.
Durability is important for NEMT and Paratransit wheelchair van transportation. These vehicles must withstand stretchers, wheelchairs and other heavy equipment entering and exiting the vehicle frequently. Freedom Motors takes pride in the longevity of our vehicles when compared to other stretcher or wheelchair vans for sale.
Our vans use commercial-grade vinyl flooring that can withstand even the roughest weather conditions. In addition, our wheelchair van transportation ramps are powder-coated to protect against rust and provide for easy clean-up in any environment.
Freedom Motors stretcher vans meet and exceed federally required ADA compliance standards set for NEMT and paratransit vehicles. In the case of a collision, the reinforced tubular floor's reverse roll cage design provides extra security for the vehicle and passengers.
You can request either the hydraulic ramp with automatic operation; or the spring-assisted manual ramp in every wheelchair transportation van for sale. The manual ramp is easy to operate and works reliably in any weather conditions. The spring-assisted system can easily be operated with one hand. Due to its simplicity, the ramp requires much less upkeep and maintenance than a lift system or other accessibility options.
It's our mission to help you find a commercial wheelchair transportation van for sale with the performance capabilities and cabin features you seek for 100% ownership satisfaction. You'll have access to interior, exterior and mechanical details for all our listings.
Commercial Wheelchair Vehicle Financing
Freedom Motors USA offers flexible financing plans if you're looking for wheelchair accessible van transportation options. Our commercial sales manager will help you secure a competitive rate and organize payment terms that align with your business goals.
Commercial vehicle financing options are available for our wheelchair-accessible taxis and paratransit vans. Our financing professionals work with individuals with credit score ratings high and low.
Freedom Motors USA Offers Outstanding Warranties
Freedom Motors offers a three-year or 36,000-mile warranty on new conversions which allow owners to use the service provider of their choice. Rest assured when you know our specialists have your back long after the final sale.
Industries We Commonly Serve
Our dealership is happy to partner with organizations from all industries. If your business handles transportation services, our wheelchair vehicles enable you to drive patients and clients from point A to point B safely. From medical appointments and physical therapy sessions to grocery store visits, Freedom Motors USA conversions are ideal for those working for organizations such as:
Older adult living facilities (independent and assisted living).
Colleges, universities and public schools.
Hotels.
Taxi companies.
Non-emergency medical transport services.
Paratransit companies.
Non-profit organizations.
Rehabilitation and physical therapy centers.
Transport Options With Our Commercial Wheelchair Vehicles
Being in the industry since 1987, Freedom Motors USA knows what business owners are looking for when purchasing wheelchair-accessible van transportation, NEMT vehicles and paratransit taxis. We'll configure a vehicle conversion to keep you efficient year-round with industry-leading design options in each of our commercial wheelchair vehicle categories:
Wheelchair Taxi Details
Wheelchair-accessible taxis from Freedom Motors USA leave room for front- and back-end customizations. Most of our models follow the half-cut floor conversion layout, which places one wheelchair within the third-row of seating. A maximum of five passengers can ride in the cabin in front of the wheelchair row when choosing original equipment manufacturer (OEM) styles like middle bench remount seats.
NEMT and Paratransit Van Details
Most of our NEMT and paratransit vans take on the full-cut floor conversion build, placing a wheelchair in the second and/or third row. Depending on your passenger seat selections, this format can support up to two wheelchairs simultaneously. NEMT and paratransit vans are also stretcher-compatible. You can ride with up to five passengers based on your seating installations.
Contact Our Commercial Accessibility Specialist
Are you ready to test drive one of our commercial wheelchair vans for sale? Freedom Motors USA works with businesses from all over the United States to get professionals the wheelchair-accessible vehicles (WAVs) they require for daily transportation.
When you reach out to us today, we'll put you in contact with a commercial accessibility specialist. Our team will learn more about what you hope to see in a commercial wheelchair van and show you listings that meet your expectations. We're ready to assist you and ensure a quality customer buying experience!
NEMT and Paratransit Frequently Asked Questions (FAQ)
Below are some of the most frequently asked questions about commercial wheelchair vehicles.
Will Your Wheelchair Vans Also Accommodate a Stretcher/Gurney?
Yes! Our commercial NEMT and paratransit vans can accommodate a stretcher/gurney, a single wheelchair or multiple wheelchair users. Customizations include antler and rail stretcher securement and more options.
Will Your Vans Be Able to Transport Two Wheelchair Riders?
Yes! It's a great feature and allows your company to expand your services. Give us a call to find out which models can transport more than one wheelchair at a time.
What Is the Warranty on Your Vans?
Freedom Motors offers a generous warranty of up to 36 months/36,000 miles on the conversion. With our warranty, customers can use the service provider of their choice.
How Many Passengers Can Ride in a Van?
Our vans can come equipped to handle two wheelchair users or one stretcher and additional passengers. Additional passenger seating configurations can vary depending on whether the van has fold-down seating, original OEM seats or new options such as deluxe bucket or featherlight seats.
Why Is ADA Compliance Important?
Purchasing an ADA-compliant vehicle for your business means you are eligible to enter a contract or agreement with public entities to provide transportation services as well as providing a safe method of transportation. An ADA vehicle is also equipped to be able to handle a variety of wheelchair sizes.
How Do I Know if the Vehicle Is ADA-Compliant?
The Americans with Disabilities Act (ADA) specifies certain vehicle specifications for compliance when transporting stretcher or wheelchair users. These vehicle specifications include door opening height, ramp and door opening width, ramp slope and weight-bearing load minimums. While a private wheelchair accessible vehicle owner would typically not need an ADA-compliant van, transportation companies need to meet the ADA requirements.
Need help in picking out an ADA-compliant van? Call us at 1-866-817-9352 and we can walk you through the process. Freedom Motors USA carries wheelchair-accessible vans that meet or exceed the ADA requirements.
Do You Finance NEMT and Paratransit Vehicles?
Yes, Freedom Motors USA has financing options available with competitive rates, extended payment terms, leasing, and other advantages to lowering your monthly payments. Note: We do not rent our commercial vehicles.