Versatile Stretcher Vans Now For Sale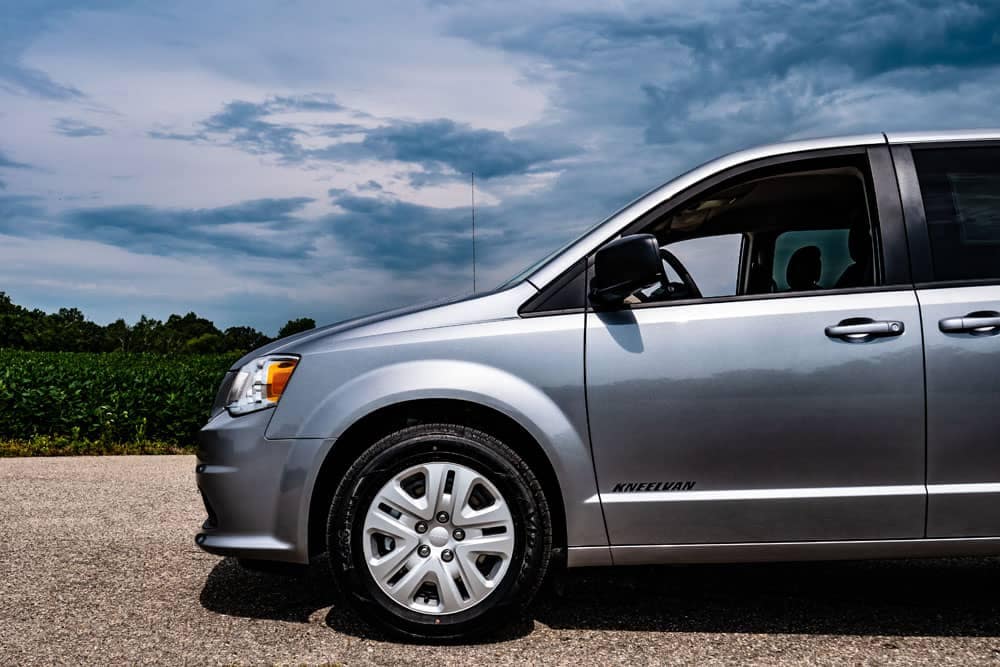 When it comes to non-emergency medical transport and paratransit vehicles, stretcher vans offer a solution for nearly every scenario your business might encounter. That's why Freedom Motors USA is proud to showcase our line of vehicles equipped with stretcher securement systems to suit your needs. 
Versatile, Easy-to-Use Stretcher Securement System
Our stretcher vans use an antler and rail system that makes loading and unloading patients easy. Simply place the front two wheels in the antler, use the rail to secure the stretcher and your patient is ready to ride safely.
The best part about Freedom Motors' stretcher vans is their versatility. Removing the antler and rail securement system is easy and allows for up to two wheelchair passengers and five ambulatory passengers in mixed configurations. Various seating options are available to better suit your needs.
Widest Ramps in the Industry, Built to Last
Freedom Motors vans have wider ramps than any other stretcher vans for sale on the market. Our Superwide 40" Dodge Grand Caravan and Superwide 48" Toyota Sienna ramps make loading and unloading passengers easy. Both are available in 30" or 34" wide ramp sizes as well. 
The manual spring-assisted ramp system is easy to operate and maintain, making them a cost effective solution for transporting stretcher and wheelchair passengers. Our conversions use vinyl commercial-grade flooring that is tough enough to endure the wear and tear of everyday use under any weather conditions. The aircraft-grade aluminized steel ramps are also powder-coated to provide additional protection against rust and the elements.
View Stretcher Van InventoryFind Out More About Paratransit NEMT Vehicles
Outfit Your Fleet with Durable, Reliable, Easy-to-Use Vehicles
Freedom Motors line of stretcher vans offer a practical, cost effective solution for those in need of NEMT and paratransit vehicles. Get in touch with a Mobility Specialist today to find out how you can get the right vehicle for your needs.
About Freedom Motors USA Wheelchair Accessible Vehicles
Why buy your wheelchair accessible vehicle from Freedom Motors USA? It's simple. Freedom Motors is family-owned and has been creating accessible vehicle conversions since 1987, making us one of the first companies in the industry. We have experience getting our customers what they need.
Don't know where to start?

Our team of Mobility Specialists will work with you to help find the vehicle that best suits your needs.

Shop from Home –

Freedom Motors will come to you anywhere in the country

to provide a demonstration

of any of our wheelchair conversions.

Exclusive Stock –

Shop our expansive list of

Wheelchair Accessible SUVs

that you won't find anywhere else in the mobility industry, including the Buick Enclave, Chevrolet Traverse, Kia Sorento, Kia Soul, Kia Telluride and Honda HR-V.

Premium Features –

Freedom Motors conversions offer top-of-the-line features, like the automatic rear-entry ramp or our full and half-cut options that allow for more passenger seating options.

Superwide Ramps –

Freedom Motors offers some of the widest ramps in the industry that you won't find anywhere else, including the Superwide 40" Dodge Grand Caravan and the Superwide 48" Toyota Sienna.

Dedicated to Keeping You Moving –

Contact us today

and we'll work with you to find the right vehicle for you.