Top 7 Wheelchair Vehicles for California Drivers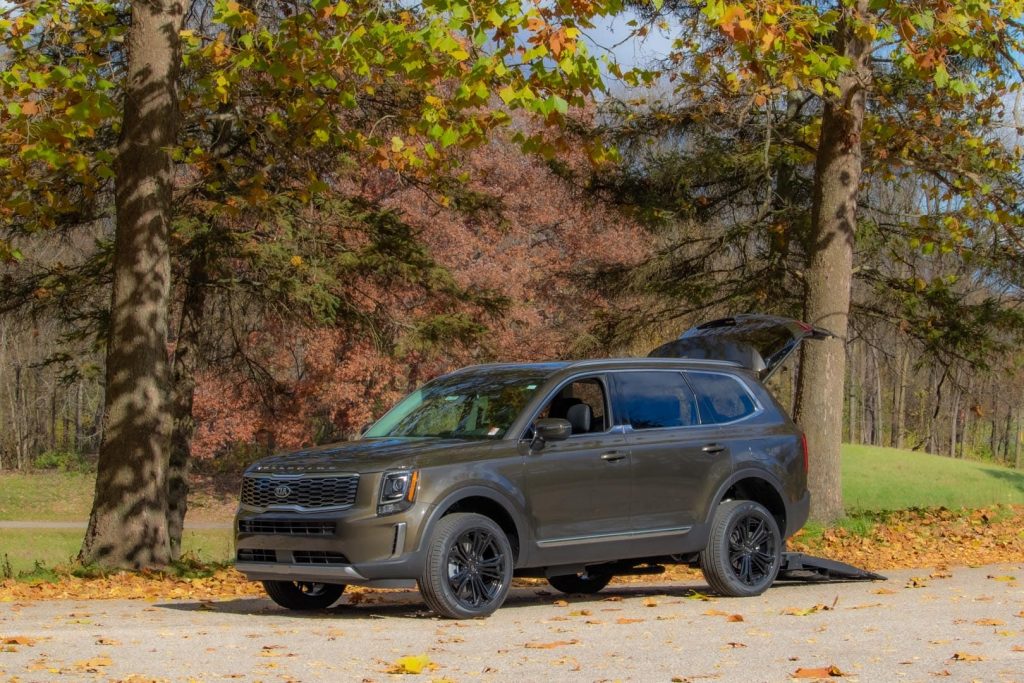 The California Air Resources Board (CARB) creates and upholds emissions standards in California. Vehicles that don't pass the testing process can't be purchased in the state. This applies to privately and commercially owned vehicles, as well as wheelchair accessible vehicles.
Freedom Motors USA frequently submits our vehicles for CARB testing, ensuring that they meet and exceed standards set by the board. This ensures that our inventory remains available to our customers throughout the U.S., regardless of location.
Let's break down what vehicles from the Freedom Motors inventory are available for our customers on the West Coast.
Chevrolet Traverse and Buick Enclave Wheelchair SUVs
The Chevrolet Traverse and Buick Enclave are a great choice for anyone looking for a wheelchair accessible vehicle that is #NotAVan. Their premium styling and luxury features offer a stylish and comfortable ride.
Both offer a roomy interior with plenty of room to make a wheelchair passenger comfortable, plus two deluxe bucket seats for ambulatory passengers in the second row.
Half-cut models are available with remounted OEM bench seats in the second row for those that need accommodations for extra passengers. Because half-cut wheelchair accessible vehicles place the wheelchair in the third row behind a bench seat, they are a great choice for taxi or rideshare drivers looking for extra seating.
Chevrolet Wheelchair SUVs Buick Wheelchair SUVs

Kia Telluride and Hyundai Palisade Wheelchair SUVs
The Kia Telluride and Hyundai Palisade from Freedom Motors offer a top-of-the-line wheelchair accessible vehicle experience. Both offer a sleek, one-of-a-kind look unlike any other vehicles in the mobility market. The arrival of either will be sure to turn heads.
Premium cabin features and a roomy interior will keep you comfortable. Available in full-cut or half-cut, there are seating options available to suit your needs.
Kia Telluride Features Hyundai Palisade Features

Toyota Sienna and Dodge Grand Caravan Wheelchair Vans
The Toyota Sienna* and Dodge Grand Caravan have historically been two of the most popular wheelchair vans on the market. Both offer practical rides with plenty of interior space for passengers.
With various seating configurations, options to fit two wheelchair passengers and Freedom Motors' Superwide ramps, the Sienna and Grand Caravan are highly customizable to suit your needs.
View Toyota Inventory View Dodge Inventory
*Only model year 2020 Toyota Siennas and older are CARB approved at this time.
The Kia Soul – Perfect for Independent Drivers
The Kia Soul provides a big personality in a small package. In a wheelchair accessible vehicle market filled with large cumbersome vehicles, the Freedom Motors rear-entry Kia Soul takes a step in the opposite direction.
The Soul's compact size suits it perfectly for city driving. Improved visibility, a smaller turn radius and shorter frame all make it much easier to navigate a crowded urban environment than it would be in a van.
The Soul is also a great choice for wheelchair users who are looking to live an independent lifestyle. With an automatic rear-entry ramp, hand controls and power transfer seats available, wheelchair users can operate the vehicle completely independently.
View Kia Inventory More Information
About Freedom Motors USA Wheelchair Accessible Vehicles
Why buy your wheelchair accessible vehicle from Freedom Motors USA? It's simple. Freedom Motors is family-owned and has been creating accessible vehicle conversions since 1987, making us one of the first companies in the industry. We have experience getting our customers what they need.
Don't know where to start?

Our team of Mobility Specialists will work with you to help find the vehicle that best suits your needs.

Shop from Home –

Freedom Motors will come to you anywhere in the country

to provide a demonstration

of any of our wheelchair conversions.

Exclusive Stock –

Shop our expansive list of

Wheelchair Accessible SUVs

that you won't find anywhere else in the mobility industry, including the Buick Enclave, Chevrolet Traverse, Kia Sorento, Kia Soul, Kia Telluride and Honda HR-V.

Hybrid Vehicles –

Check out the industry's first

Toyota Sienna Hybrid Wheelchair Van

wheelchair-accessible conversion, with a no-charge hybrid drivetrain making it the most efficient wheelchair van on the market.

Premium Features –

Freedom Motors conversions offer top-of-the-line features, like the automatic rear-entry ramp or our full and half-cut options that allow for more passenger seating options.

Superwide Ramps –

Freedom Motors offers the widest ramps in the industry that you won't find anywhere else, including the

Superwide 40" Dodge Grand Caravan

and the

Superwide 48" Toyota Sienna

.

Dedicated to Keeping You Moving – Contact us today and we'll work with you to find the right vehicle for you.