Is the Kia Sedona WAV Available in the US?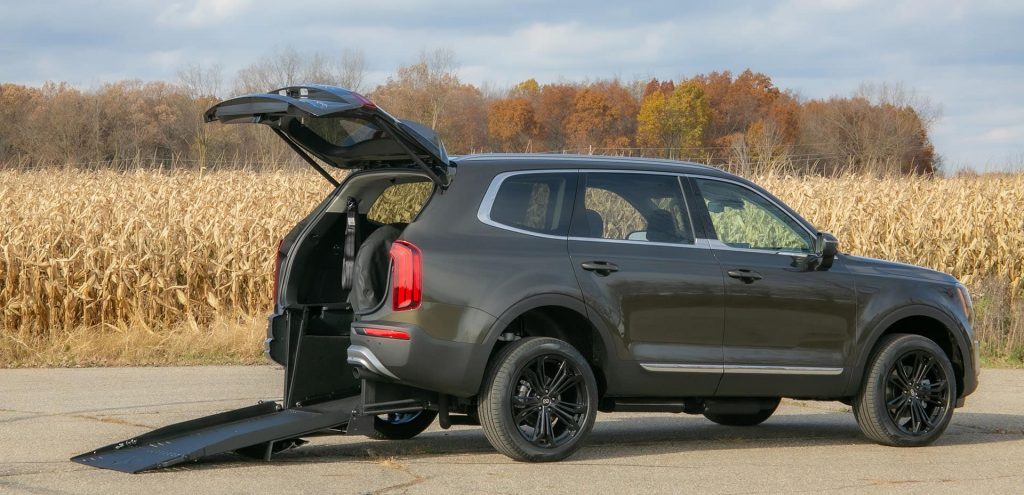 For those looking to purchase a wheelchair accessible vehicle, the Kia Sedona seems to be an appealing choice. With the interior space needed for a wheelchair conversion and the ability to drive or ride from a wheelchair, it's no wonder why.
Sadly, the Kia Sedona and its wheelchair conversion are not available in the United States. While the Sedona used to be available in the US, it was renamed to the Kia Carnival and underwent several design changes for its 2022 model year. A Kia Sedona WAV has never been produced in the United States.
Although this probably comes as a disappointment for those interested in a Sedona WAV that live stateside, it's probably for the best. The Kia Sedona almost universally received lukewarm reviews, even when compared to other vehicles at a similar price point like the Toyota Sienna, Chrysler Voyager and Chrysler Pacifica.
For those who did have their heart set on a Kia Sedona WAV, there's no need to throw your hands up in defeat quite yet. There are plenty of similar (and even better!) wheelchair accessible vehicles from Kia on the market that will be able to meet your needs. Let's take a look at some other options that are popular right now.
Kia Telluride – Best in Class
Making its way onto the market in 2019, the Telluride has quickly become Kia's flagship SUV. It's been quickly recognized as one of the best full-sized SUVs on the market right now, with Car and Driver giving it a glowing review as well as two separate 10Best awards.
There's a reason we put the Kia Telluride first on the list. It's sure to keep you comfortable with a laundry list of luxury features available like on-board navigation, ventilated seats and a 10.25 inch touchscreen.
On top of all this, it's one of the slickest looking wheelchair accessible vehicles we've ever seen. Kia seems to agree, because the 2021 Kia Sorento and 2022 Kia Carnival have both taken some exterior design cues from the Telluride.
Kia Sorento – A Great Midsize SUV at a Great Price
For those who'd like a Kia SUV but don't need extra bells and whistles or simply want a smaller vehicle than the Telluride, the Sorento is a great choice.
Coming onto the market in 2002, the Sorento has been a mainstay of Kia's SUV lineup ever since. With a surprising amount of features for its economical price, it's clear to see why the Sorento has remained so popular over the years.
The Kia Sorento is also a great wheelchair accessible vehicle option that is #NotAVan. With sporty styling, responsive handling and a zippy engine, it provides a much different experience than a mobility van would.
Kia Soul – Perfect for Independent Drivers
The Soul may not be the biggest vehicle in Kia's lineup, but it's got a big personality! With its dazzling array of colors and iconic styling, the Kia Soul is certainly one-of-a-kind.
The Kia Soul's unique features also make it a very special wheelchair accessible vehicle. It's small size is great for city driving, or simply for those who don't want to drive a large van or SUV. Parking garages, narrow alleys and crowded parking lots are all much easier to navigate with the Kia Soul's smaller profile and tighter turning radius. The Soul also gets an impressive 31 mpg, making it very economical when it comes to fuel consumption.
Combine all of this with a power transfer seat and hand controls, and the Kia Soul is a great option for those who are looking to drive independently. Add an automatic rear-entry ramp, and wheelchair users can enter and drive the vehicle without any assistance from a caregiver.
Toyota Sienna Hybrid – For When You Just Need a Minivan
If you've made it this far down the list, you may have noticed that there hasn't been a minivan listed yet. For those still looking for a minivan similar to the Kia Sedona, we recommend checking out the 2021 Toyota Sienna Hybrid.
Undergoing a complete redesign from the ground up by Toyota for its 2021 model year, the Sienna Hybrid offers a completely fresh, sleek new take on the classic minivan. Getting up to 36 mpg, it's the most efficient wheelchair accessible vehicle on the market.
The 2021 Toyota Sienna Hybrid offers a great option for those who need a wheelchair accessible vehicle with lots of seating options. With various seating configurations available to suit everyone's individual needs, Toyota Sienna Hybrid Wheelchair Van can seat up to seven.
View Toyota Inventory Contact Us
About Freedom Motors USA Wheelchair Accessible Vehicles
Why buy your wheelchair accessible vehicle from Freedom Motors USA? It's simple. Freedom Motors is family-owned and has been creating accessible vehicle conversions since 1987, making us one of the first companies in the industry. We have experience getting our customers what they need.
Don't know where to start?

Our team of Mobility Specialists will work with you to help find the vehicle that best suits your needs.

Shop from Home –

Freedom Motors will come to you anywhere in the country

to provide a demonstration

of any of our wheelchair conversions.

Exclusive Stock –

Shop our expansive list of

Wheelchair Accessible SUVs

that you won't find anywhere else in the mobility industry, including the Buick Enclave, Chevrolet Traverse, Kia Sorento, Kia Soul, Kia Telluride and Honda HR-V.

Hybrid Vehicles –

Check out the industry's first

Toyota Sienna Hybrid Wheelchair Van

wheelchair-accessible conversion, with a no-charge hybrid drivetrain making it the most efficient wheelchair van on the market.

Premium Features –

Freedom Motors conversions offer top-of-the-line features, like the automatic rear-entry ramp or our full and half-cut options that allow for more passenger seating options.

Superwide Ramps –

Freedom Motors offers the widest ramps in the industry that you won't find anywhere else, including the

Superwide 40" Dodge Grand Caravan

and the

Superwide 48" Toyota Sienna

.

Dedicated to Keeping You Moving – Contact us today and we'll work with you to find the right vehicle for you.