3 Wheelchair SUVs for Winter Driving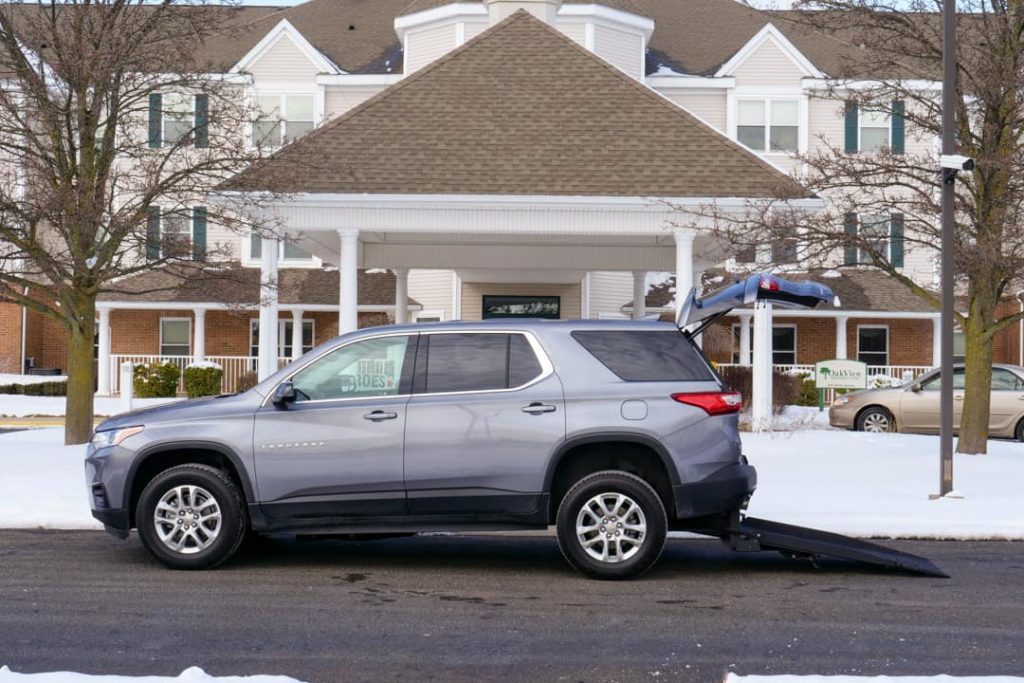 Winter is on its way, and with it comes time at home with family, last-minute holiday shopping and more Christmas music than anyone could ever ask for. For some of us that live in colder climates, winter unfortunately brings plenty of ice and snow with it as well.
Although it may make for an idyllic winter wonderland, it also makes it much harder to drive. It's even harder still for those who drive wheelchair accessible vehicles, which are often big box vans that can handle poorly in snow and ice. For those who live in areas with long, snowy winters, it may be worth thinking about getting Wheelchair Accessible SUVs.
What Makes Wheelchair Accessible SUVs Better for Winter Driving?
There are a few things that make wHandicap Vehicles For Sale harder to drive during the winter months. While their size makes them great for carrying lots of passengers, it can work against them when the roads are slick.
Their large size and shape means they handle poorly in wet and icy conditions, making the vehicle more likely to slide or spin on the road. Vans are also often designed to ride fairly low to the ground, with this issue being exacerbated by wheelchair conversions that often sit underneath the vehicle. Low ground clearance can make it challenging to get through even small amounts of snow build up.
Accessible SUV conversions alleviate most of these problems simply by virtue of being an SUV. Their more compact silhouette means they handle better under slippery road conditions, and even converted SUVs ride much higher than minivans. All of this combined with more powerful, zippier engines makes SUVs the clear winner when it comes to navigating ice and snow.
Which Accessible SUVs Are Best for Winter?
Across the board, most SUVs are generally going to handle better than a minivan in bad road conditions for all the reasons listed above. Of course, some SUVs are better suited for inclement weather by design.
The Chevrolet Traverse rear-entry conversion
is a great choice for winter weather. With its rugged American style and powerful engine, the Traverse will get you through the snow all while being #NotAVan.
The Buick Enclave rear-entry conversion
offers all the responsiveness and reliability of a full-size American SUV while adding a touch of class. The contoured exterior and winged headlamps all make for an elegant look, while heated leather seats and a heated steering wheel keep you comfortable throughout the winter.
The Kia Telluride rear-entry conversion
offers a hugely roomy interior without sacrificing power or elegance. With a bold exterior design and "tiger's eye" running lights, the Telluride conversion is sure to turn heads. Several driving modes allow you to fine tune your experience, including a mode specifically for snowy weather.
About Freedom Motors USA Wheelchair Accessible Vehicles
Why buy your wheelchair accessible vehicle from Freedom Motors USA? It's simple. Freedom Motors is family-owned and has been creating accessible vehicle conversions since 1987, making us one of the first companies in the industry. We have experience getting our customers what they need.
Don't know where to start?

Our team of Mobility Specialists will work with you to help find the vehicle that best suits your needs.

Shop from Home –

Freedom Motors will come to you anywhere in the country

to provide a demonstration

of any of our wheelchair conversions.

Exclusive Stock –

Shop our expansive list of

Wheelchair Accessible SUVs

that you won't find anywhere else in the mobility industry, including the Buick Enclave, Chevrolet Traverse, Kia Sorento, Kia Soul, Kia Telluride and Honda HR-V.

Hybrid Vehicles –

Check out the industry's first

Toyota Sienna Hybrid Wheelchair Van

wheelchair-accessible conversion, with a no-charge hybrid drivetrain making it the most efficient wheelchair van on the market.

Premium Features –

Freedom Motors conversions offer top-of-the-line features, like the automatic rear-entry ramp or our full and half-cut options that allow for more passenger seating options.

Superwide Ramps –

Freedom Motors offers the widest ramps in the industry that you won't find anywhere else, including the

Superwide 40" Dodge Grand Caravan

and the

Superwide 48" Toyota Sienna

.

Dedicated to Keeping You Moving –

Contact us today

and we'll work with you to find the right vehicle for you.