3 Wheelchair Accessible SUVs You Never Expected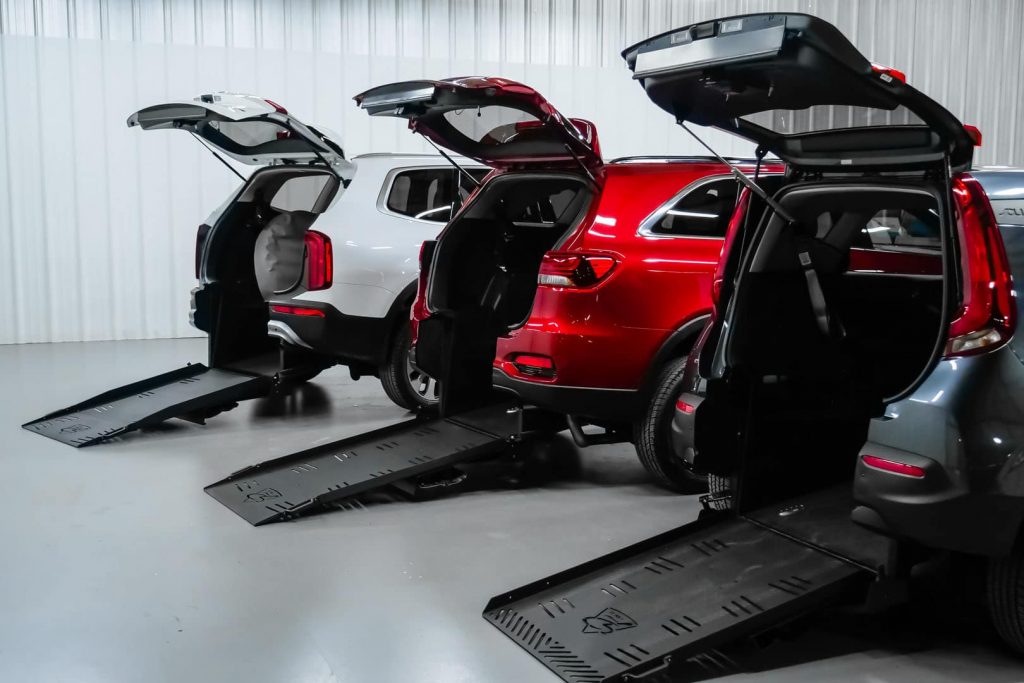 When it comes to wheelchair accessible vehicles, some trends have become so common that they have set market and industry expectations. Even just the phrase "wheelchair accessible vehicle" brings a certain image to mind: huge, unwieldy box vans that can be a nightmare when it comes to fuel economy and finding a place to park. 
While it's true that vans and minivans have been a staple in the mobility industry because of their spacious interiors and large door openings, popular models are being phased out and more modern options like full-size SUVs and compact-crossovers are becoming increasingly accessible. With better fuel economy and performance as well as a more stylish appearance, wheelchair accessible SUVs are the future of the mobility industry for both manufacturers and consumers.
Best Vehicles for Handicapped Passengers
While everyone has a favorite kind of car, here's a quick breakdown of three wheelchair-accessible vehicles with spacious interiors and adaptable options that you might not have been thinking of when you began your car shopping journey.
The Kia Telluride
When it comes to accessible SUVs, the Kia Telluride sets the bar. Taking an "everything-but-the-kitchen-sink" approach to luxury features, the Telluride has a little something for everyone. 
With a 33" wide ramp that's bigger than traditional minivan ramps, wheelchair passengers can get in and out of the vehicle easily. The deluxe bucket seats in the second row also allow more room for wheelchairs, providing a comfortable backseat experience. With a 55" tall, 35.5" wide door opening and 55" of headroom at the wheelchair riding position, the Freedom Motors Kia Telluride offers a spacious interior.
On the interior, premium leather seats, a 10.25" touchscreen display and some other advanced features like ambient lighting controls and doppler weather radar make you feel like a VIP. Meanwhile, the Telluride's menacing exterior styling and classy array of available colors like Dark Moss, Sangria and Black Copper will ensure that you look like a VIP. 
The Kia Sorento
The Kia Sorento is another great option when it comes to those looking for a mid-size SUV. It's slightly more compact size makes it even more maneuverable through crowded urban spaces without sacrificing interior space or power.
The Freedom Motors Kia Sorento features a 30.5" wide ramp for 2020 and earlier model years (28.5″ wide ramp for 2021 and later models), making it just as big as most accessible minivan ramps. An automatic rear-entry ramp exclusively available from Freedom Motors provides relief for caretakers and allows wheelchair passengers to access the vehicle with no assistance. A 52" door opening and 54" of headroom at the wheelchair position provides plenty of room on the interior.
With a sporty, fun, and friendly look, it's the perfect choice for an accessible vehicle for the whole family. Available in black, silver or gray as well as Blaze Blue and Passion Red, it's sure to turn heads. With two available grille styles and two styles of wheel available, your Sorento can look as sporty or urban as you'd like. 
The Kia Soul
There certainly aren't many cars quite like the Kia Soul. It's unique design and array of bold colors separate it from the crowd and make it a popular choice among those who think and live differently.
It's also the last kind of vehicle that you'd expect to be wheelchair accessible, but it's actually a great option for a wheelchair ramp conversion with lots of advantages. It's small size as a midsize crossover allows it to be a great option for crowded city environments, making narrow side-streets and claustrophobic parking garages a breeze to navigate. 
It also comes with some great features available for wheelchair users seeking extra independence, like our exclusive automatic rear-entry ramp conversion, power transfer seat and hand controls. These features are a great way to provide some relief for caretakers or can allow wheelchair users to access and drive the vehicle with no assistance from a caretaker whatsoever.
Freedom Motors USA – Dedicated to Keeping You Moving
Why buy your wheelchair accessible vehicle from Freedom Motors USA? It's simple. Freedom Motors is family-owned and has been creating accessible vehicle conversions since 1987, making us one of the first companies in the industry. We have experience getting our customers what they need.
Don't know where to start?

Our team of Mobility Specialists will work with you to help find the vehicle that best suits your needs.

Shop from Home –

Freedom Motors will come to you anywhere in the country

to provide a demonstration

of any of our wheelchair conversions.

Exclusive Stock –

Shop our expansive list of

Wheelchair Accessible SUVs

that you won't find anywhere else in the mobility industry, including the Buick Enclave, Chevrolet Traverse, Kia Sorento, Kia Soul, Kia Telluride and Honda HR-V.

Premium Features –

Freedom Motors conversions offer top-of-the-line features, like the automatic rear-entry ramp or our full and half-cut options that allow for more passenger seating options.

Superwide Ramps –

Freedom Motors offers some of the widest ramps in the industry that you won't find anywhere else, including the Superwide 40" Dodge Grand Caravan and the Superwide 48" Toyota Sienna.
Dedicated to Keeping You Moving –

Contact us today

and we'll work with you to find the right vehicle for you.