3 Reasons Why Freedom Motors Keeps It OEM (And Why That's Important)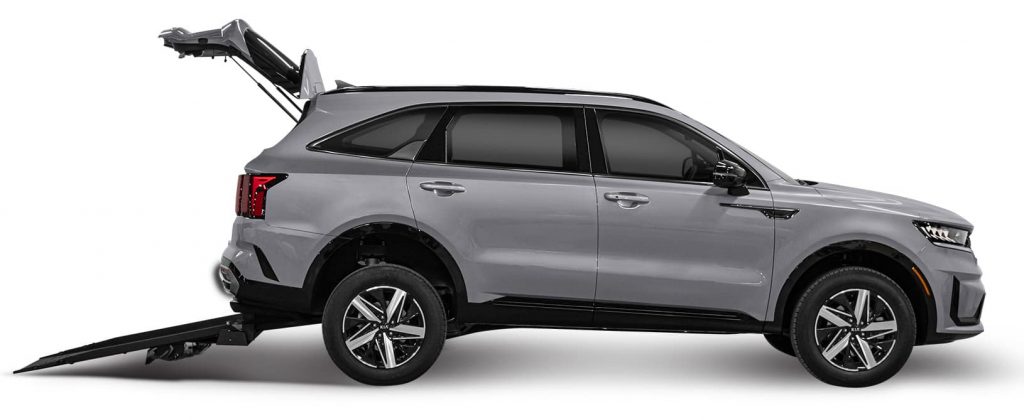 Handicap Vehicles For Sale undergo extensive modifications to accommodate wheelchair passengers. Often, large parts of the vehicle are cut out and repurposed or replaced.
At Freedom Motors USA, we strive to keep our vehicles as close to the OEM (Original Equipment Manufacturer, like Chevrolet or Kia) specifications as possible. While some accessible vehicle manufacturers make extensive modifications to their vehicles and even go so far as renaming them, Freedom Motors believes it is best to provide a vehicle that is as close to the original design as possible. Let's take a look at a few reasons why Freedom Motors strives to provide a nearly OEM experience.
Closer to the Original Vision and Performance
By keeping vehicles as close to their OEM specifications as possible, Freedom Motors aims to provide you with a vehicle that performs how it's supposed to. Because we only modify what's necessary, our vehicles remain very close to the OEM design and provide virtually the same performance.
Compare this to other manufacturers, and you may find that their modifications are much more extensive. This can lead to their vehicles performing much differently than their OEM specifications. Not only that, but interior cabin modifications can lead to the loss of features that would normally come with OEM models. 
A More Reliable Accessible Vehicle
Freedom Motors trusts OEM designs to be reliable, and aims to keep them that way. By making less modifications to our vehicles, Freedom Motors introduces fewer points of failure that could potentially cause issues down the road.
We took extra care on our Toyota Sienna Hybrid Wheelchair Van to make sure the original hybrid system remained 100% unmodified. We want to provide our customers with the peace of mind that their vehicle is going to run as it should for years to come. While other manufacturers relocated the hybrid drivetrain's batteries, Freedom Motors made sure they remained untouched and in their original location to provide the absolute most reliable experience possible.
Read More:
Freedom Motors Vehicles are Easy to Maintain
Because Freedom Motors handicap conversions keep the vehicles close to their original design, it's easy to get them taken in for routine maintenance and repairs. Our vehicles are almost identical to OEM under the hood, which means any mechanic can easily find their way around and do any maintenance work that needs to be done.
Read More:
About Freedom Motors USA Wheelchair Accessible Vehicles
Why buy your wheelchair accessible vehicle from Freedom Motors USA? It's simple. Freedom Motors is family-owned and has been creating accessible vehicle conversions since 1987, making us one of the first companies in the industry. We have experience getting our customers what they need.
Don't know where to start?

Our team of Mobility Specialists will work with you to help find the vehicle that best suits your needs.

Shop from Home –

Freedom Motors will come to you anywhere in the country

to provide a demonstration

of any of our wheelchair conversions.

Exclusive Stock –

Shop our expansive list of

Wheelchair Accessible SUVs

that you won't find anywhere else in the mobility industry, including the Buick Enclave, Chevrolet Traverse, Kia Sorento, Kia Soul, Kia Telluride and Honda HR-V.

Hybrid Vehicles –

Check out the industry's first

Toyota Sienna Hybrid Wheelchair Van

wheelchair-accessible conversion, with a no-charge hybrid drivetrain making it the most efficient wheelchair van on the market.

Premium Features –

Freedom Motors conversions offer top-of-the-line features, like the automatic rear-entry ramp or our full and half-cut options that allow for more passenger seating options.

Superwide Ramps –

Freedom Motors offers the widest ramps in the industry that you won't find anywhere else, including the

Superwide 40" Dodge Grand Caravan

and the

Superwide 48" Toyota Sienna

.

Dedicated to Keeping You Moving –

Contact us today

and we'll work with you to find the right vehicle for you.