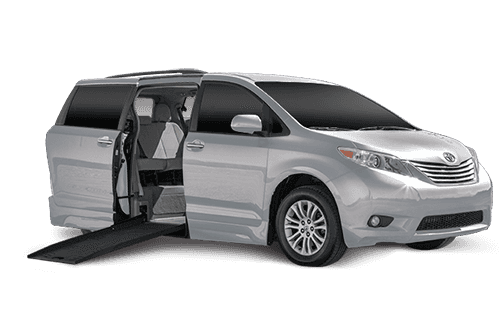 Wheelchair Van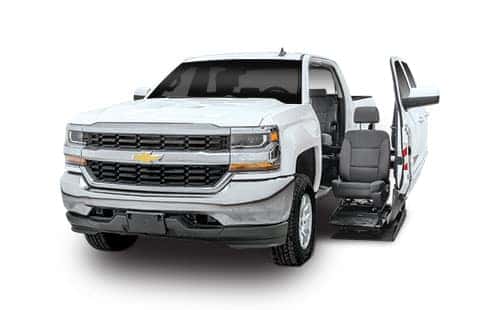 Wheelchair Truck
Wheelchair Vans vs. Wheelchair Trucks
If you're deciding between a wheelchair van or a wheelchair truck for your next handicap-accessible vehicle, there are many differences to keep in mind. Ask yourself the following questions:
Do I want to drive the vehicle?
Am I more interested in allowing passenger access for wheelchair users?
How many passengers would I like to carry?
How much cargo do I need to haul?
Why Buy a Handicap Van?
A handicap van allows passengers in a wheelchair to enter via the rear or side of the vehicle. In addition, they provide the following advantages you're unlikely to find with a handicap truck:
Perks of Choosing a Handicap Truck
The biggest advantage of a handicap truck is that most models are designed to allow the person in a wheelchair to drive the vehicle. If you're looking to easily enter the vehicle via the driver's side, it's a smart choice. Keep the following perks in mind:
Easy access to hand controls for driving
Room in the bed for cargo or construction supplies
Wheelchair lift platform
The fun of driving a unique handicap vehicle
However, with a wheelchair truck, it's unlikely you'll have as much room for passengers as with a van.
Find Out More at Freedom Motors
Be sure to compare wheelchair SUVs with wheelchair vans to see which one is the best fit. At Freedom Motors, we offer a wide range of wheelchair trucks, SUVs, and vans, so contact us today to learn about more wheelchair accessible vehicle buying tips!