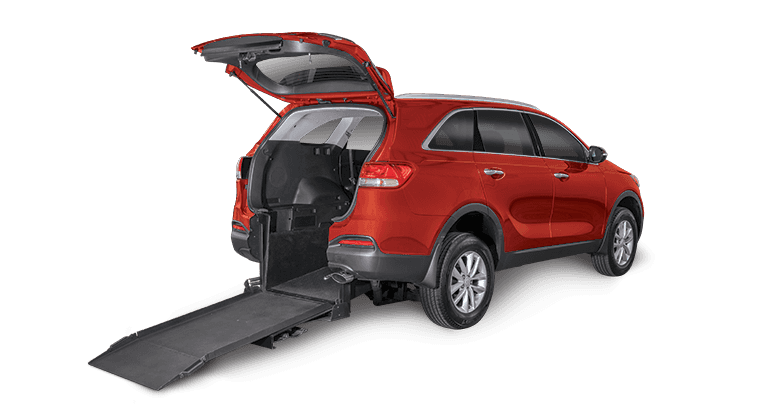 Wheelchair SUV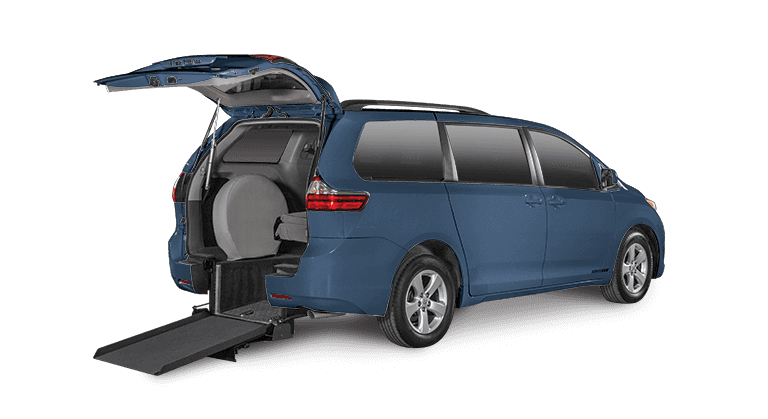 Wheelchair Van
Wheelchair SUVs vs. Wheelchair Vans
It's vital you make the right decision when choosing between wheelchair vans vs. wheelchair SUVs, both can provide disabled drivers with a greater sense of independence, but they differ in terms of:
Space
Stability
Drivability
Strength
To help you make the right decision, we've put together a quick list of the pros and cons that come with each solution.
The Pros and Cons of Wheelchair Vans
Wheelchair vans are a popular choice, and the benefits underscore why that's the case:
Passenger Space: Full-sized mobility vans can hold the passenger, wheelchair, and lifting mechanism while still providing room for the family.
Cargo Space: Even with all that room for passengers, mobility vans have plenty left over for cargo. That means more than taking the weekly shop — people with mobility issues may require additional assistance technology, so ample space is often required.
Added Headroom: A van offers enough space between the roof and floor to remain airy and comfortable even when the floor is lifted.
Strength: Vans offer exceptional stability, which means they can hold double-post lifts used for heavier wheelchairs.
Convenience: Thanks to their larger doors and the option to choose a side-entry or rear entry model, wheelchair vans are relatively easy to get in and out of.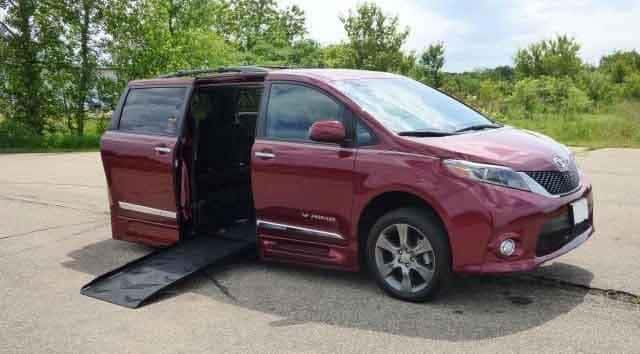 The main problem with wheelchairs vans is that they are not very maneuverable and tend to consume quite a lot of fuel. Since they are low to the ground, you may need to take a detour around certain roads.
The Pros and Cons of Wheelchair-Accessible SUVs
As you might have gleaned, the wheelchair-accessible SUV solves most of the problems surrounding a wheelchair van. They offer exceptional ground clearance, and their smaller footprints make them easier to manage. You'll also find that wheelchair SUVs typically offer far stronger performance.
The downside is that wheelchair SUVs aren't quite as practical since:
They can only be converted for side-entry accessibility.
They can tip more easily than vans when carrying heavy wheelchairs.
They don't offer much interior space for cargo or other passengers.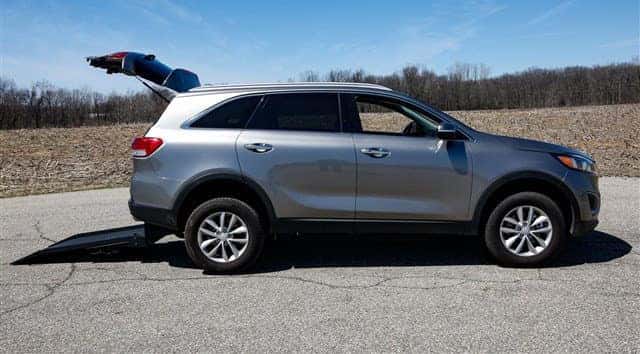 Contact Freedom Motors for Advice on Wheelchair SUVs and Vans
From side-entry SUVs to kneelvans, the team at Freedom Motors knows more about handicap-accessible vehicles than almost anyone else in the country, so contact us today to compare wheelchair vans vs. wheelchair trucks.