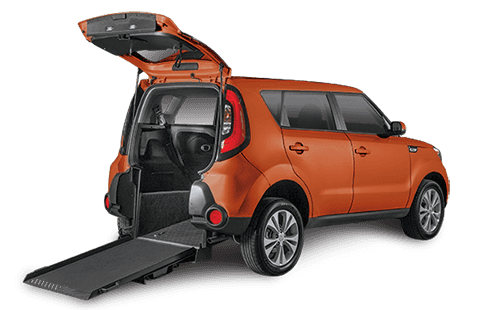 Wheelchair SUV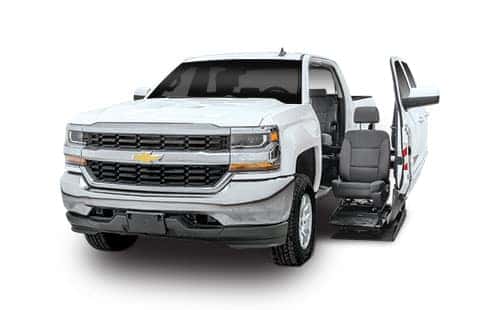 Wheelchair Truck
Wheelchair SUVs vs. Wheelchair Trucks
There's plenty to think about when comparing wheelchair SUVs vs. wheelchair trucks, including:
Style

Size

Drivability

Versatility
With that in mind, we've put together this quick cheat sheet of pros and cons to get you up to speed.
The Pros and Cons of Wheelchair SUVs
SUVs are becoming ever more popular. It's no surprise to learn that many drivers are adapting popular models into wheelchair-accessible SUVs.
Benefits include:
Style: SUVs are generally considered sleeker and more stylish than other body types.

Size: SUVs tend to be smaller than vans and pickups, so they're easier to park or drive through the city.

Drivability: You're not going to suffer from ground clearance problems behind the wheel of an SUV.
Drawbacks include:
Size (again): Smaller on the outside also means smaller on the inside. Generally, only one wheelchair user can be accommodated, and there won't be much room left over.

Safety: Their height makes SUVs more likely to tip than vans or pickups.

Lift Options: Side-entry lifts are usually your primary option. If you need lots of equipment, you'll likely need a rear-entry lift.
The Pros and Cons of Wheelchair-Accessible Trucks
Wheelchair-accessible trucks make a lot of sense — after all, trucks are made in all sorts of configurations and can generally take a lot of weight.
Benefits include:
Versatility: A truck can also tow heavy or carry items in the back, so you can do more with it than with most other vehicle classes.

Access: Plenty of trucks have options for wide doors and large cabins, so getting in and out isn't a hassle.
Drawbacks include:
Size: Trucks are large, which means parking can be a problem. Getting around tight city streets is also a chore.

EmergencyEntry andExit: If the battery dies or the lift malfunctions, you can't just deploy the ramp manually since trucks sit so high.

Capacity: Trucks are spacious for one wheelchair user, but they aren't so great when you need to take more than one.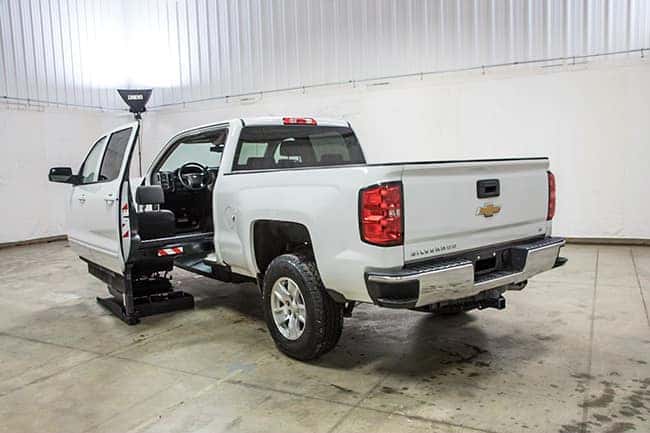 Explore Your Wheelchair-Accessible Vehicle Options with Freedom Motors
Whether you want to compare side-entry against rear-entry or SUVs vs. vans, the team here at Freedom Motors can offer the advice and assistance you need. Don't hesitate to contact us today to find out more.