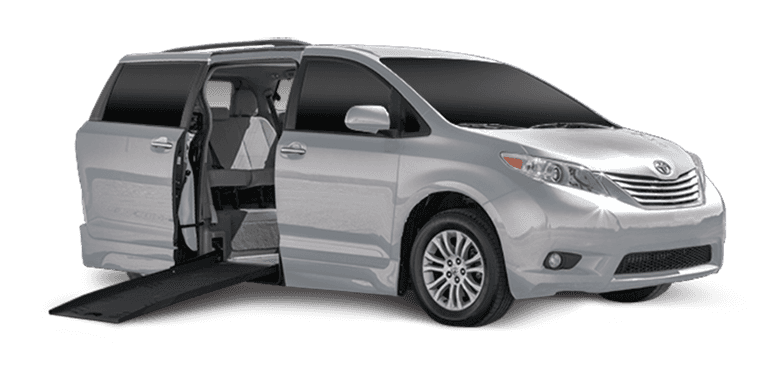 Side Entry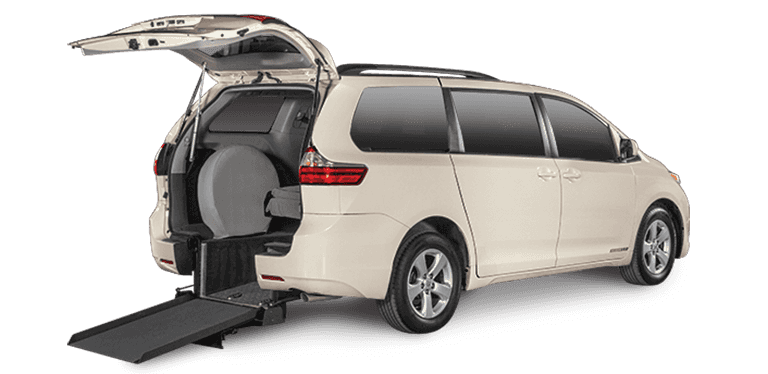 Rear Entry
Side-Entry vs. Rear-Entry Wheelchair Vans
Side-entry wheelchair vans and rear-entry wheelchair vans both accommodate disabled passengers, but differences between these two handicap vans cover:
Seating Position
Passenger Space
Cost
Ground Clearance
Parking Ability
Read on to compare the relative benefits that come with each type of wheelchair-accessible vehicle conversion.
The Benefits of Side-Entry Handicap Vans
Side-entry wheelchair-accessibility vehicles are significantly more popular than rear-entry models, with benefits including:
Front-Seat Position: A side-entry wheelchair van is easier for those who wish to drive the vehicle. It's also nicer to sit up front rather than in the back, even if you're not driving.
Standard Power: Some rear-entry wheelchair accessible vans have power, but not all. Side-entry vans come with power as standard, so the ramp retracts and deploys at the touch of a button.
More Passenger Space: A rear-entry van has the entire rear row removed, while side-entry models retain more passenger space.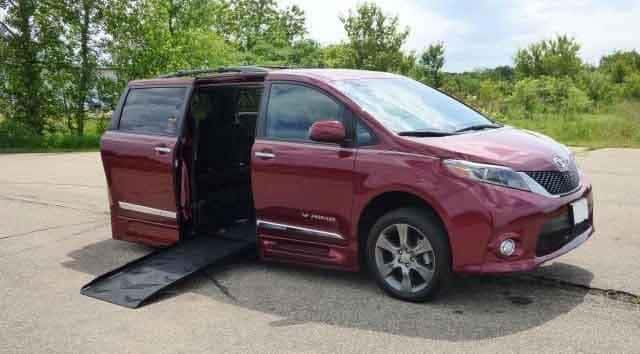 The Benefits of Rear-Entry Handicap Vans
Rear-entry handicap vehicles are not as prevalent, but that doesn't mean they don't offer several compelling advantages:
Low Cost: Compared to the side-entry process, the rear-entry process doesn't require as much of the vehicle to be converted, so the cost of conversion should be lower.
Strong Ground Clearance: Side-entry models must be lowered, which can make going over speed bumps or uneven roads rather challenging. A rear-entry model will maintain the same ground clearance as a normal minivan — you can always pick a kneelvan to bring the cabin down at will.
Easier Parking: Searching for a handicap-accessible parking space can become a chore. You can exit a rear-entry vehicle without even finding such a space.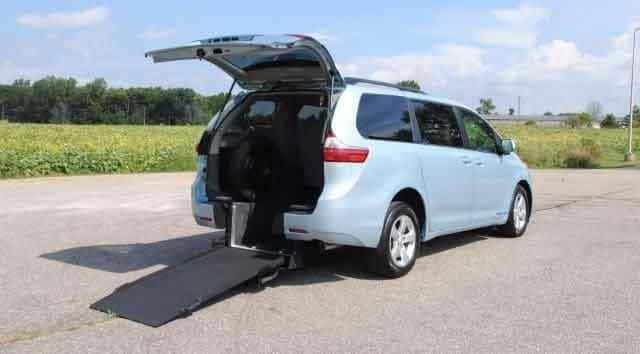 Which is Right for You?
You should opt for a side-entry van if you want to ride closer to the front, drive the vehicle yourself, maintain more passenger space, or have power entry as standard.
You should choose a rear-entry van if you're looking for easier parking, zero ground clearance issues, or a lower conversion cost.
Find Your Next Wheelchair Van With Freedom Motors
Whether you're interested in a side-entry or rear-entry wheelchair van, the Freedom Motors team can help find the perfect model to meet your needs as well as show you the costs of different wheelchairs if you're in need of a new one. Simply contact us today for more tips on buying an accessible vehicle.