Below are options to find funding to make purchasing a vehicle cost effective.
Finding funding for an accessible vehicle can be overwhelming. Hopefully, by the end of this blog post you'll feel less overwhelmed and know where to look.
Disability Services and Organizations
Disability services are places which assist people with disabilities obtain employment or skills to become employed. If not having an accessible vehicle is hindering the ability for employment disability services places may be able to award you a grant to get an accessible vehicle. In Michigan for example there's Michigan Rehabilitation Services and Michigan Works. Working with these types of places you will need to check in often with the caseworker assigned to you. The squeaky wheel gets the grease.
Disability organizations may be able to assist when looking funding. These organizations will be able to point you in the direction of foundations to look into or awards you can apply for.  Here is a list of many disability organizations.
Grants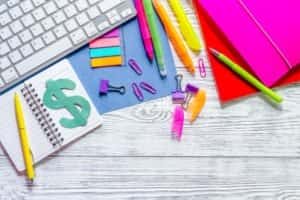 The hardest part about grants is sorting through all of them to figure out which ones you qualify for. After finding the one's you qualify for just fill out the application and possibly write a short essay. Here is a list of some grants for people with disabilities, their family and caregivers. When looking for grants make sure they are coming from a reputable source and that it's not a scam.
Crowdsourcing and Fundraising
Crowdsourcing is sharing your story on a platform and people donate to your campaign after reading your story and updates. Some crowdsourcing platforms include GoFundMe, Fundly and Booster. When choosing a platform to raise funds be sure to look at what percentage the site takes from the donations for the site fee. Some sites take a higher percentage than others. After choosing which platform is best for you, share your story and what your need is. It's important to captivate your readers and tell them directly what their donations will be used for. Once you've shared your story and what your need it's important to keep everyone updated throughout the campaign. This makes people who make a donation feel like they are part of the process. Next would be to thank each person who makes a donation.  People will also have the option to share your campaign via email and social media platforms which will give your campaign a better reach and hopefully a better result.
Fundraising is an option too. Things like a bake sale, spaghetti dinner, hosting a hayride or a haunted house. This is what the Ivey family did in order to raise funds for their van. You could also partner with restaurants and have a percentage of each sale when a flyer is shown go to your campaign. Partnering with foundations and organizations may give your campaign a greater reach if they share your campaign with their members. Pairing crowdsourcing and fundraising may be helpful too. If people aren't available to attend the fundraiser in person, they could be sent the crowdsourcing link and still be able to donate.
---