What are the Benefits of Side-Entry Wheelchair Vans?
What are the Benefits of Side-Entry Wheelchair Vans?
When you're struggling to choose a wheelchair accessible van, it's best to take a step back and start with the most important question: side-entry or rear-entry? The rear-entry setup has its advantages, but there's more than one reason why side-entry wheelchair vans are more popular.
Benefits include:
Let's take a closer look at how those benefits bear out on your daily life.
Easier for Disabled Drivers
If the wheelchair user will also be the driver, a side-entry wheelchair van is almost certainly the way to go. It is possible for a rear-entry to take you to the driver's seat, but it involves an extremely costly and inconvenient conversion process. A side-entry model can take you straight from the ramp to the driver's seat.
Power as Standard
Not all rear-entry wheelchair accessible vans have a power ramp — and if they do, they sometimes lack the ability to be stopped mid-cycle in the event of a problem. In contrast, side-entry wheelchair vans tend to fit power as standard. With the simple press of a button, you'll be able to retract or deploy the ramp at will.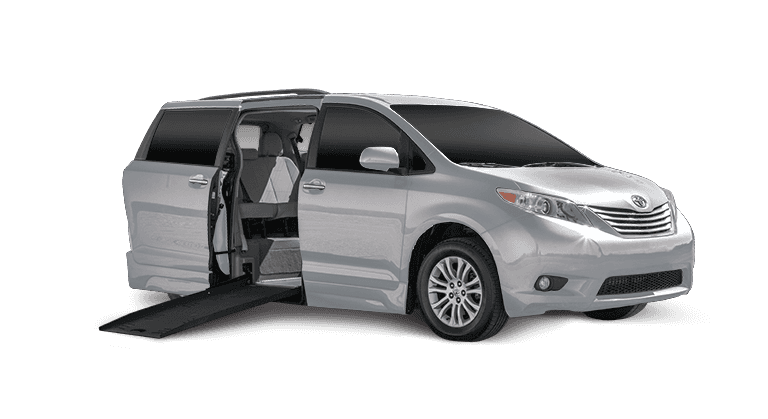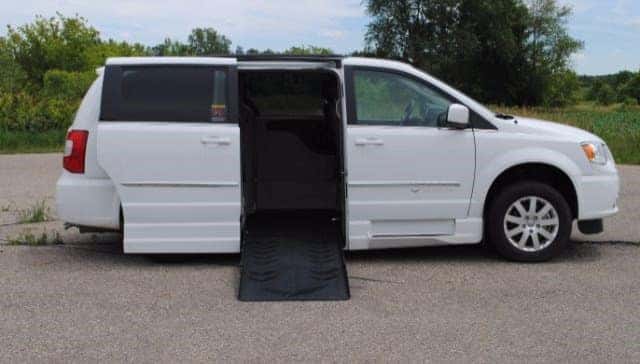 Nicer Seating Position
Unless you're the driver, you want to sit in the front-passenger seat. It offers the best legroom and views, and you'll be better able to speak to the driver during each journey. A side-entry model grants wheelchair users the best seat in the house. With wheelchair docking installed beneath the removable seat, users can sit up front.
Greater Passenger Space
It's a shame to convert a minivan and lose its passenger capacity in the process. Unfortunately, this tends to be unavoidable with rear-entry vans. Because you can't add a two-person flip seat in the back, you're stuck with space for four and one wheelchair. With a side-entry van, you'll typically be able to take more passengers. This is why side-entry models tend to be popular among families.